Furinature Door Polish Paint Services Dubai
Expert Of Furinature door polish in Dubai
It happens far too often. Home and business owners discard older furniture that could be repaired or Repolishing. Whether it has damage to its wood or another surface, Furniture and door polish experts can bring it back to life and save you money.Furinature door polish dubai.
We are wood and furniture repair specialists. Our skilled technicians repair and restore antiques, millwork, paneling, banisters, cabinetry, mantels, hardwood floors, leather and some upholstery. Other services include cabinet refacing, furniture structural repair and stabilization, precision repair of wood surfaces, door polish color blending and image enhancement, as well as furniture polish and refinishing.
Whether you need enhancement, refinishing or restoration, Furniture polish and Repair experts offers dramatic results with many furniture or upholstery repairs done on site in your home or business.
Hire unparalleled skill at modest rates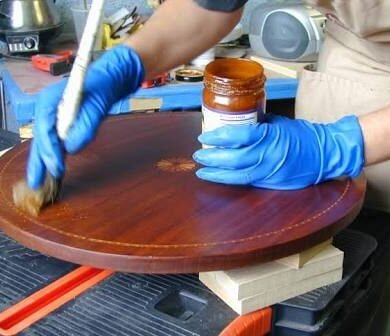 Best Furniture and Door Polish Services in Dubai.
Furniture polishing is a traditional wood finishing technique that results in a very high gloss surface, with a deep color and chatoyancy.
Furniture polishing consists of applying many thin coats of shellac dissolved in alcohol using a rubbing pad lubricated with oil.
The process of Furniture polishing is lengthy and repetitive, but the finish is considered to be one of the most beautiful ways to finish highly figured wood.
Colours & finishes
We combine traditional furniture door polishing with the latest technology using heat and water resistant lacquers for tables and wood surfaces.
COMMERCIAL SERVICES
We'll repair and restore the furniture in your lobby, offices, suites, conference rooms, dining areas and more in any commercial environment. Call us to know more.
RESIDENTIAL SERVICES
We repair and restore antique furniture, upholstery, leather frames, furniture mechanisms and more. Call us to more about our residential services.