Find an electrical contractor to repair the light fixtures at your place
Electrics make life so much easier, but they do tend to fail us from time to time. For example, general wear and tear, corrosion, or overloaded circuits can greatly contribute to the occurrence of electric faults. So if you ever find yourself in a situation like this, you better put aside any manual tools you are holding and contact Handyman. Simply tell us what went wrong and we will send a certified electrician to  your Light Fixture Installation, bathroom, or ceiling light fixtures. Here are also some of the benefits that go hand in hand with our electrical services:
Our phone & online customer support are open 24/7, so it's never too late to contact us;
We can arrive and fix your flickering lights for any weekday, bank holidays included;
Screwdrivers, power tools, ladders, and other equipment are all part of the service;
The pros can also help you install electric appliances, heating systems, TVs, and more;
Each electrician is certified by NICEIC and carries a significant public liability insurance;
Our vans can visit any single district within Dubai.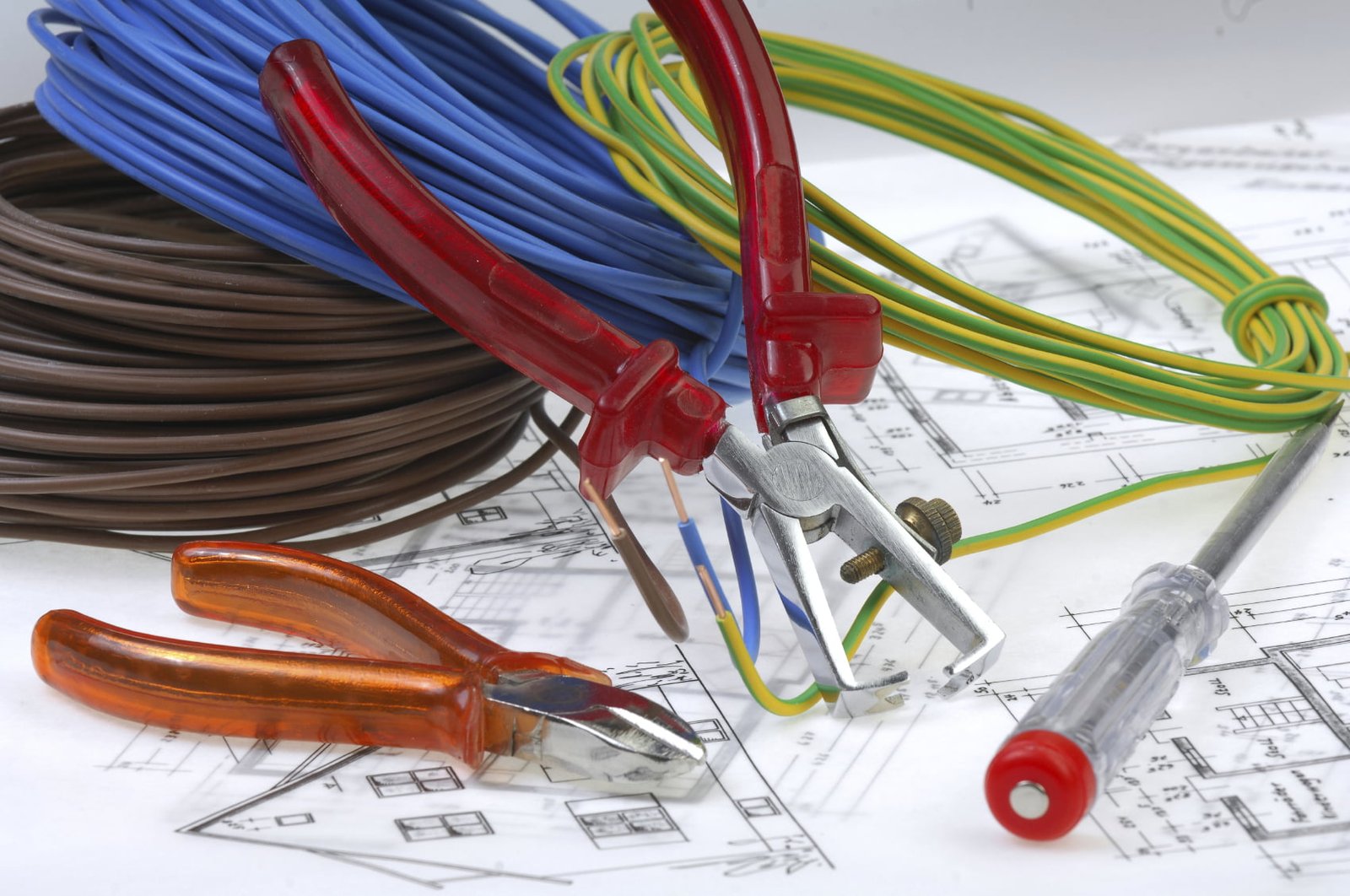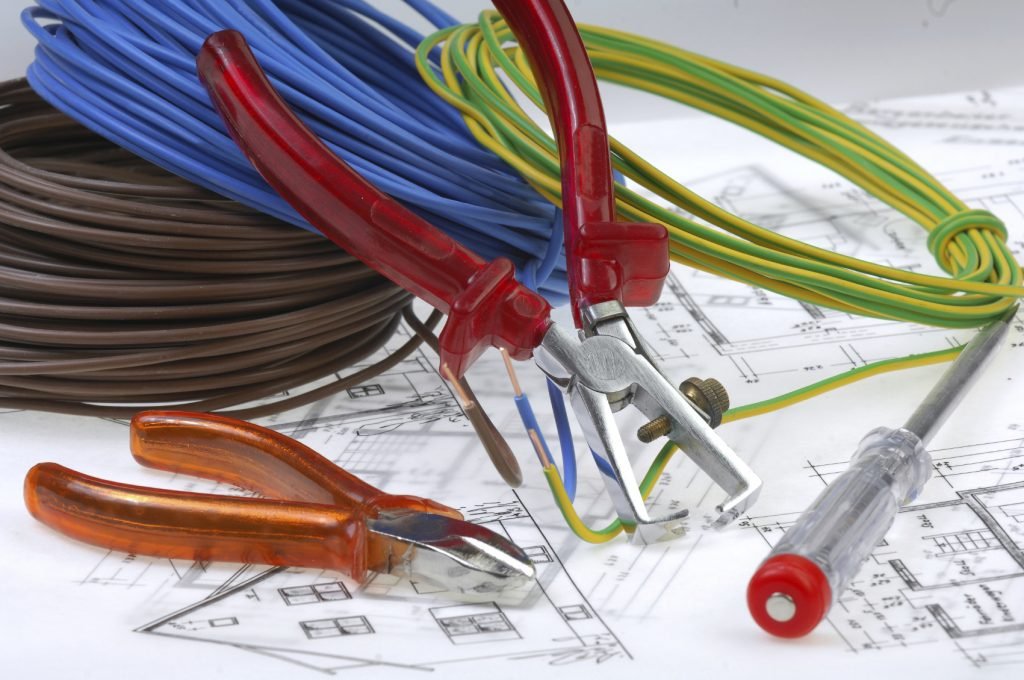 Make your artificial sun shine again with expert light fixture installation
What makes our Light Fixture Installation services a better choice?
Working with Light Fixture Installation, no matter how simplistic, always hides the risk of an electric shock. At Handyman, we frequently take all safety precautions to ensure that your light fixture installation meets all BS 7671 wiring regulations. Besides, you can have us mount pretty much every type of light fixture system out there – Victorian-looking chandeliers, pendant lights, wall sconces, track lights… the options are endless! The pros will also bring their own equipment, such as wire cutters/strippers, screwdrivers, work lights, ladders, and more.
How will you replace the light fixture in my property?
The NICEIC-certified electricians are quite methodological in their work. Whether fitting recessed lighting fixtures or something else, the pros will always follow strict guidelines and:
Use a circuit tester to ensure that there will be no "live" wires left.
Remove the nuts that hold the fixture base and the ceiling box together.
Lower the fixture and detach the wire nuts from the electrical box wiring.
Connect the new indoor light fixture wires to the corresponding ones inside the box.
Return the base plate to its original position and screw all nuts and bolts back.
Place new light bulbs, place back the cover, and turn the power back on.
Can you help me repair the valance lighting inside my bedroom?
Absolutely! Besides the so called "architectural" lighting, our light fixture wiring also includes professional fitting of recessed, track, undercabinet, and pendant systems. As you can see, there is no "if" with  Handyman – only "when". Just say if you need regular or fancy fluorescent lighting fixtures installed and the professionals will arrive with suitable mounting brackets, multi-purpose tools, and some extra wires in case the ones in your electrical box need to be extended. And they will work hard to deliver a spectacle of light like no other.
I want to book a light fixture replacement session. How can I reach out to you?
Simply use our online booking form, stop by our real-time chat, or give us a call to book a session whenever you have a minute to spare. Our service includes the entire Dubai zone and bookings are available all week long, so just specify a preferred day and time and we'll come knocking on your door to replace a fluorescent tube or install contemporary light fixtures in no time. Our contact options operate 24/7, so in case you need emergency repairs, you can always arrange a same-day service as well.
Abu Hail,
Al Awir First,
Al Awir Second,
Al Bada,
Al Baraha,
Al Barsha First,
Al Barsha Second,
Al Barsha South First,
Al Barsha South Second,
Al Barsha South Third,
Al Barsha Third,
Al Buteen,
Al Dhagaya,
Al Furjan,
Al Garhoud,
Al Guoz Fourth,
Al Hamriya, Dubai,
Al Hamriya Port,
Al Hudaiba,
Al Jaddaf,
Al Jafiliya,
Al Karama,
Al Khabisi,
Al Khwaneej First,
Al Khwaneej Second,
Al Kifaf,
Al Mamzar,
Al Manara,
Al Merkad,
Al Mina,
Al Mizhar First,
Al Mizhar Second,
Al Muraqqabat,
Al Murar,
Al Sabkha,
Al Muteena
Al Nahda First,
Al Nahda Second,
Al Quoz First,
Al Quoz Industrial First,
Al Quoz Industrial Fourth,
Al Quoz Industrial Second,
Al Quoz Industrial Third,
Al Quoz Second,
Al Quoz Third,
Al Qusais First,
Al Qusais Industrial Fifth,
Al Qusais Industrial First,
Al Qusais Industrial Fourth,
Al Qusais Industrial Second,
Al Qusais Industrial Third,
Al Qusais Second,
Al Qusais Third,
Al Raffa,
Al Ras,
Al Rashidiya,
Al Rigga,
Al Safa First,
Al Safa Second,
Al Safouh First,
Al Safouh Second,
Al Satwa,
Al Shindagha,
Al Souq Al Kabeer,
Al Twar First,
Al Twar Second,
Al Twar Third,
Al Warqa'a Fifth,
Al Warqa'a First,
Al Warqa'a Fourth,
Al Warqa'a Second,
Al Warqa'a Third,
Al Wasl,
Al Waheda,
Ayal Nasir,
Aleyas,
Bu Kadra,
Dubai Investment park First,
Dubai Investment Park Second,
Dubai Media City,
Dubai Internet City,
Emirates Hill First,
Emirates Hill Second,
Emirates Hill Third,
Hatta,
Hor Al Anz,
Hor Al Anz East,
Jebel Ali 1,
Jebel Ali 2,
Jebel Ali Industrial,
Jebel Ali Palm,
Jumeira First,
Palm Jumeirah,
Jumeirah Second,
Jumeirah Third,
Jumeirah 1,
Jumeirah 2,
Jumeirah 3,
Jumeirah Park,
Jumeirah Village circle,
Jumeirah Dirstricts,
Arabian Renches,
Motor City,
Silicon Osis,
Jumeirah Beach Residence,
Al Wasl,
Al Safa,
Umm Al Sheif,
Umm Suqiem,
Madinat Jumeirah,
Al Mankhool,
Marsa Dubai,
Meadows,
Mirdif,
Muhaisanah Fourth,
Muhaisanah Second,
Muhaisanah Third,
Muhaisnah First,
Al Mushrif,
Nad Al Hammar,
Nadd Al Shiba Fourth,
Nadd Al Shiba Second,
Nadd Al Shiba Third,
Nad Shamma,
Naif,
Al Muteena First,
Al Muteena Second,
Al Nasr, Dubai,
port Saeed,
Arabian Ranches,
Ras Al Khor,
Ras Al Khor Industrial First,
Ras Al Khor Industrial Second,
Ras Al Khor Industrial Third,
Rigga Al Buteen,
Springs,
Meadows,
Trade Centre 1,
Trade Centre 2,
Umm Al Sheif,
Umm Hurair First,
Umm Hurair Second,
Umm Ramool,
Umm Suqeim First,
Umm Suqeim Second,
Umm Suqeim Third,
Wadi Alamardi,
Warsan First,
Warsan Second,
Za'abeel First,
Za'abeel Second,
Knowledge Village,
Dubai Media City,
Dubai Internet City,
The Greens,
Discovery Gardens,
Green Community,
Jebel Ali Gardens,
Aykon city,
Tcom city,
Downtown Dubai,
Elite Residence,
Dubai Sports City,
Business Bay,
Falcon City,
Jumeirah Village Triangle,
Sheikh Zaid Road,
Polo Homes,
Studio City,
The Garden Dubai,
Dubai Marina,
Mudon villa,
Flamingo Villa,
The Lakes,
Jumeirah Hights,
Jumeirah Islands,
Dubai production city,
Jumeirah Golf Estate,
Mudon,
The Sustainable city,
Layan,
Al Waha,
Dubai lifestyle city,