Hire reliable pros for hitch-free sump pumps installation
Sure, changing your decade old sump pump may not rank high in your daily priorities. But do you really wish to take any chances when the next heavy rain falls? Allow Handyman to recommend and do Efficient Sump Pump Installation in line with your needs to protect your home from the frivolous weather outside. If you already bought a new one, but it's been acting a bit weird lately, the skilled pros will happily aid you with sump pump battery or float switch replacement to ensure that the pump won't betray you when you need it the most. You will also benefit from:
Flexible bookings: Hire a session for workdays, weekends, and even bank holidays!
Diligent experts: They have the tools & the skills to get your water pump up and running;
Extra services available: Fix dripping taps and joints, change broken faucets, and more;
24/7 customer care: Schedule sessions and get free quotes at any given time;
Extensive coverage: The pros can arrive anywhere within Dubai.
Hourly-based sessions: You only pay for the actual time it takes to get the job done.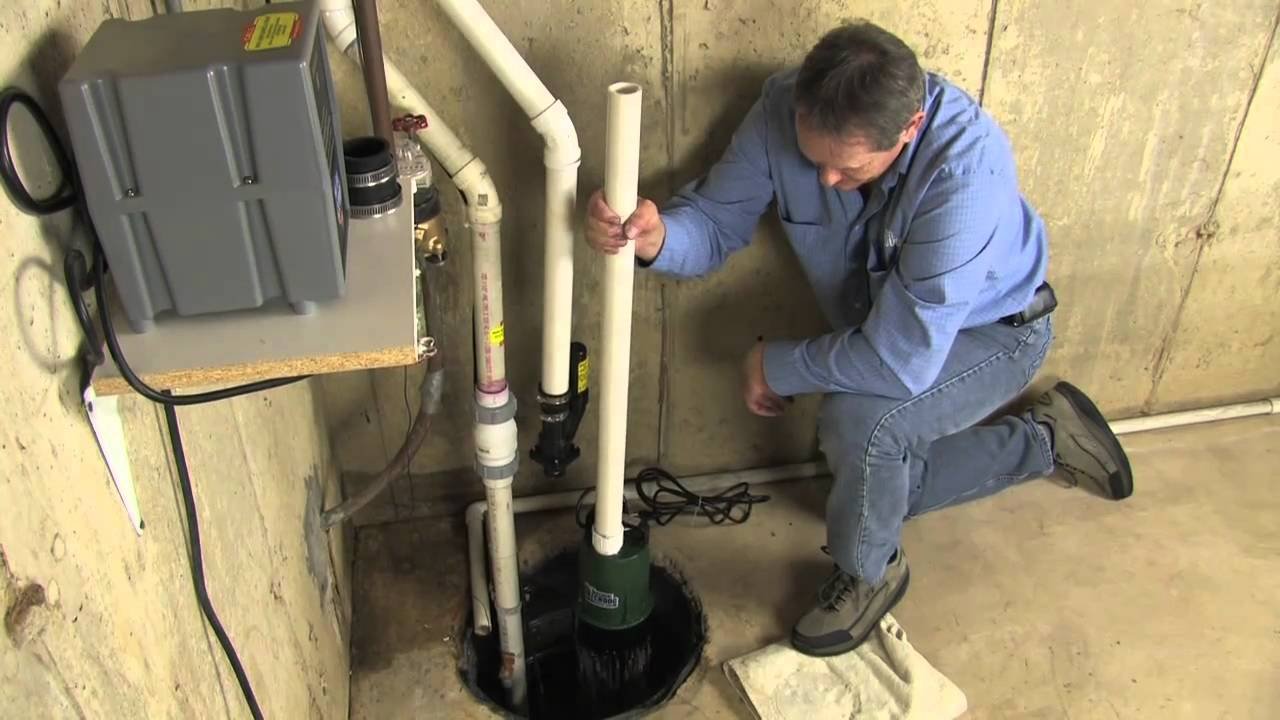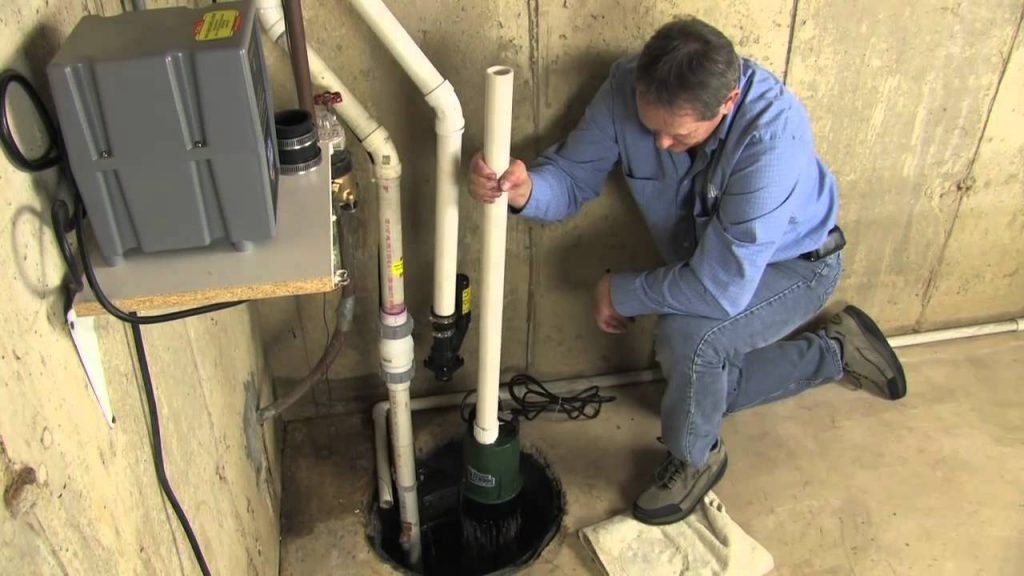 Learn more about basement sump pump installation with this short FAQ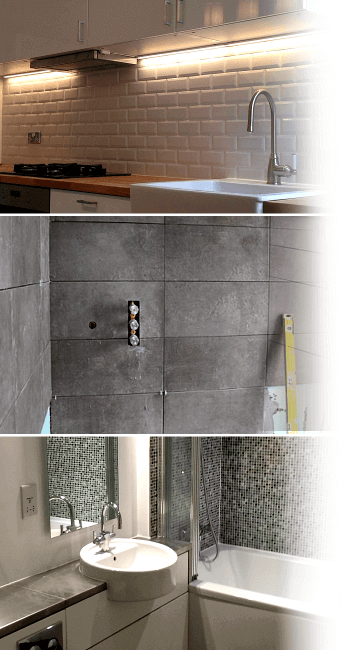 How do I tell if my sump pump needs replacing?
Your water is a complicated device. Thus, there's a great chance that even small faults will noticeably hinder its performance. For instance, keep an ear out for strange noises as this may indicate that your sump pump drain line installation is either already damaged or about to be. Another thing you can do is check the pipes for signs of rust or observe the device itself and see whether it vibrates while running. Finally, if you push the "on" button and absolutely nothing happens, then it's clear – you will need to hire a certified plumber to take a closer look.
Why should I hire someone to do the Efficient Sump Pump Installation for me?
Let's face it – fixing and replacing water pumps involves getting your hands dirty. Not only that, but it requires good plumbing knowledge and a truly wide range of tools to even disassemble the thing, let alone fix it. A qualified pro, on the other hand, will instantly recognise an incorrectly fitted valve, debris-riddled impeller, or burnt fuse when he sees one, saving you lots of time and headaches. And if your sump pump installation in your basement is more than 10 years old, the plumber can suggest you a new model based on your basement's size and your budget.
How much will it cost me to have my water pump replaced?
How much your sump pump replacement will amount to will largely depend on the labour, how many hours are booked, and how pricey is the unit itself. For instance, a standard, ⅓ horsepower pump is an affordable way of removing up to 2,200 gallons of water per hour. If, however, you live in a frequently flooded area, we will suggest getting more powerful (and slightly more expensive) models that can move up to 5,000 gallons per hour. Don't forget that you can always give us a call to request a free of charge, non-obligation price quote.
Do I need to have a backup system in place?
While the pro can happily assist you in changing faulty pit liners, discharge pipes, and electric wiring, he cannot do so in the middle of a storm. Besides, storms usually go hand in hand with power outage. So, it's always best to have a backup system when booking expert sump pump repair service is not really an option. Your specialist will have no trouble setting up battery backups or a second sump pump that will kick in as soon as the first one shuts down. This way, you will be sure that your property will hold its ground, no matter how rainy it gets outside.
Abu Hail,
Al Awir First,
Al Awir Second,
Al Bada,
Al Baraha,
Al Barsha First,
Al Barsha Second,
Al Barsha South First,
Al Barsha South Second,
Al Barsha South Third,
Al Barsha Third,
Al Buteen,
Al Dhagaya,
Al Furjan,
Al Garhoud,
Al Guoz Fourth,
Al Hamriya, Dubai,
Al Hamriya Port,
Al Hudaiba,
Al Jaddaf,
Al Jafiliya,
Al Karama,
Al Khabisi,
Al Khwaneej First,
Al Khwaneej Second,
Al Kifaf,
Al Mamzar,
Al Manara,
Al Merkad,
Al Mina,
Al Mizhar First,
Al Mizhar Second,
Al Muraqqabat,
Al Murar,
Al Sabkha,
Al Muteena
Al Nahda First,
Al Nahda Second,
Al Quoz First,
Al Quoz Industrial First,
Al Quoz Industrial Fourth,
Al Quoz Industrial Second,
Al Quoz Industrial Third,
Al Quoz Second,
Al Quoz Third,
Al Qusais First,
Al Qusais Industrial Fifth,
Al Qusais Industrial First,
Al Qusais Industrial Fourth,
Al Qusais Industrial Second,
Al Qusais Industrial Third,
Al Qusais Second,
Al Qusais Third,
Al Raffa,
Al Ras,
Al Rashidiya,
Al Rigga,
Al Safa First,
Al Safa Second,
Al Safouh First,
Al Safouh Second,
Al Satwa,
Al Shindagha,
Al Souq Al Kabeer,
Al Twar First,
Al Twar Second,
Al Twar Third,
Al Warqa'a Fifth,
Al Warqa'a First,
Al Warqa'a Fourth,
Al Warqa'a Second,
Al Warqa'a Third,
Al Wasl,
Al Waheda,
Ayal Nasir,
Aleyas,
Bu Kadra,
Dubai Investment park First,
Dubai Investment Park Second,
Dubai Media City,
Dubai Internet City,
Emirates Hill First,
Emirates Hill Second,
Emirates Hill Third,
Hatta,
Hor Al Anz,
Hor Al Anz East,
Jebel Ali 1,
Jebel Ali 2,
Jebel Ali Industrial,
Jebel Ali Palm,
Jumeira First,
Palm Jumeirah,
Jumeirah Second,
Jumeirah Third,
Jumeirah 1,
Jumeirah 2,
Jumeirah 3,
Jumeirah Park,
Jumeirah Village circle,
Jumeirah Dirstricts,
Arabian Renches,
Motor City,
Silicon Osis,
Jumeirah Beach Residence,
Al Wasl,
Al Safa,
Umm Al Sheif,
Umm Suqiem,
Madinat Jumeirah,
Al Mankhool,
Marsa Dubai,
Meadows,
Mirdif,
Muhaisanah Fourth,
Muhaisanah Second,
Muhaisanah Third,
Muhaisnah First,
Al Mushrif,
Nad Al Hammar,
Nadd Al Shiba Fourth,
Nadd Al Shiba Second,
Nadd Al Shiba Third,
Nad Shamma,
Naif,
Al Muteena First,
Al Muteena Second,
Al Nasr, Dubai,
port Saeed,
Arabian Ranches,
Ras Al Khor,
Ras Al Khor Industrial First,
Ras Al Khor Industrial Second,
Ras Al Khor Industrial Third,
Rigga Al Buteen,
Springs,
Meadows,
Trade Centre 1,
Trade Centre 2,
Umm Al Sheif,
Umm Hurair First,
Umm Hurair Second,
Umm Ramool,
Umm Suqeim First,
Umm Suqeim Second,
Umm Suqeim Third,
Wadi Alamardi,
Warsan First,
Warsan Second,
Za'abeel First,
Za'abeel Second,
Knowledge Village,
Dubai Media City,
Dubai Internet City,
The Greens,
Discovery Gardens,
Green Community,
Jebel Ali Gardens,
Aykon city,
Tcom city,
Downtown Dubai,
Elite Residence,
Dubai Sports City,
Business Bay,
Falcon City,
Jumeirah Village Triangle,
Sheikh Zaid Road,
Polo Homes,
Studio City,
The Garden Dubai,
Dubai Marina,
Mudon villa,
Flamingo Villa,
The Lakes,
Jumeirah Hights,
Jumeirah Islands,
Dubai production city,
Jumeirah Golf Estate,
Mudon,
The Sustainable city,
Layan,
Al Waha,
Dubai lifestyle city,