Hire experienced pros for various plumbing services Dubai
Not many stop to think just how unpleasant the consequences of damaged plumbing can be. That seemingly innocent blockage in your toilet may lead to multiple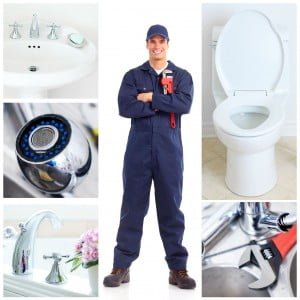 leaks, warped floorboards, and the worst offender of all – structural damage. Things will only get worse by the minute, so act in time and enlist the aid of HandymanDXB to deal with Toilet Installation and Repair Dubai. Let's review the benefits:
Besides unblocking pipes, the pros can fix or replace taps, joints, baths & more;
The specialists can also install toilets, radiators, basins, showers, dishwashers, etc.;
You can make a plumbing appointment for any day of the week, bank holidays included;
Plan ahead by taking advantage of our free of charge online price estimations.
Enjoy a service that covers all regions that are within Dubai.
Toilet installation in Dubai done the right way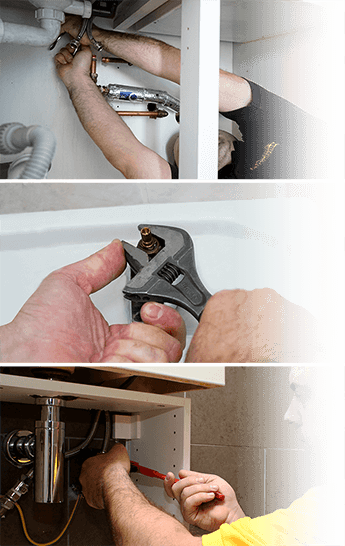 Restore your home's water flow with efficient plumbing services
No matter what problems lurk inside your bathroom, the specialists are well-equipped to flush those out in no time.For instance, the pros can provide you with meticulous bath, shower, or basin plumbing. Need a new bathtub or a few leaking taps in your kitchen repaired? Consider it done. The technicians' versatile skills will also come into play when your task involves:
Fixing leaking toilets or replacing faulty toilet flushes, pipes, or push buttons;
Fitting new pipes, baths, sinks, washing machines, and dishwashers;
Installing new toilets as part of your modern bathroom renovation project.
Unblocking sinks and toilets in Dubai is no longer a chore
The skillful plumbers at HandymanDXB possess the tools and methods to send pipe blockages of any size swimming.The experts are most proficient at unblocking Toilet Installation and Repair Dubai, but that doesn't mean that the pros can't also help you with long-lasting toilet siphon or toilet seat repair. The specialists can even go a step further and install water softeners and limescale inhibitors. The latter will lower your maintenance costs by half and will allow you to preserve your bathroom's polished looks for many years to come. What's not to like?
Leaks? What leaks? Enjoy professional leak repair in Dubai
The Dubai plumbers have had their fair share of experience (over 10 years and counting) and have passed several training courses with flying colours, so you can consider those pesky leaks sealed from the moment your session starts. Simply put, you can always count on the professionals to identify the issue in time and either repair or replace the faulty components on site, regardless of which toilet installation services you choose. Damaged toilets, rusty pipes, or leaky showers – there's nothing that the toilet installation services in Dubai can't truly fix.
Sometimes, a few vigorous, repetitive motions of your trusty plunger aren't enough to unclog the pipes. The experienced plumbers have all the tools they need to diligently inspect all parts of your toilet system and remove the discovered blockages from your pipes without causing any damage. In case that doesn't get the water flowing  the professionals will also inspect the lift chain and the toilet flapper, repairing or replacing them if need be. And if the water level in the tank is insufficient, the responsible team will take a look at your valves to fix possible leaks.
Abu Hail,
Al Awir First,
Al Awir Second,
Al Bada,
Al Baraha,
Al Barsha First,
Al Barsha Second,
Al Barsha South First,
Al Barsha South Second,
Al Barsha South Third,
Al Barsha Third,
Al Buteen,
Al Dhagaya,
Al Furjan,
Al Garhoud,
Al Guoz Fourth,
Al Hamriya, Dubai,
Al Hamriya Port,
Al Hudaiba,
Al Jaddaf,
Al Jafiliya,
Al Karama,
Al Khabisi,
Al Khwaneej First,
Al Khwaneej Second,
Al Kifaf,
Al Mamzar,
Al Manara,
Al Merkad,
Al Mina,
Al Mizhar First,
Al Mizhar Second,
Al Muraqqabat,
Al Murar,
Al Sabkha,
Al Muteena
Al Nahda First,
Al Nahda Second,
Al Quoz First,
Al Quoz Industrial First,
Al Quoz Industrial Fourth,
Al Quoz Industrial Second,
Al Quoz Industrial Third,
Al Quoz Second,
Al Quoz Third,
Al Qusais First,
Al Qusais Industrial Fifth,
Al Qusais Industrial First,
Al Qusais Industrial Fourth,
Al Qusais Industrial Second,
Al Qusais Industrial Third,
Al Qusais Second,
Al Qusais Third,
Al Raffa,
Al Ras,
Al Rashidiya,
Al Rigga,
Al Safa First,
Al Safa Second,
Al Safouh First,
Al Safouh Second,
Al Satwa,
Al Shindagha,
Al Souq Al Kabeer,
Al Twar First,
Al Twar Second,
Al Twar Third,
Al Warqa'a Fifth,
Al Warqa'a First,
Al Warqa'a Fourth,
Al Warqa'a Second,
Al Warqa'a Third,
Al Wasl,
Al Waheda,
Ayal Nasir,
Aleyas,
Bu Kadra,
Dubai Investment park First,
Dubai Investment Park Second,
Dubai Media City,
Dubai Internet City,
Emirates Hill First,
Emirates Hill Second,
Emirates Hill Third,
Hatta,
Hor Al Anz,
Hor Al Anz East,
Jebel Ali 1,
Jebel Ali 2,
Jebel Ali Industrial,
Jebel Ali Palm,
Jumeira First,
Palm Jumeirah,
Jumeirah Second,
Jumeirah Third,
Jumeirah 1,
Jumeirah 2,
Jumeirah 3,
Jumeirah Park,
Jumeirah Village circle,
Jumeirah Dirstricts,
Arabian Renches,
Motor City,
Silicon Osis,
Jumeirah Beach Residence,
Al Wasl,
Al Safa,
Umm Al Sheif,
Umm Suqiem,
Madinat Jumeirah,
Al Mankhool,
Marsa Dubai,
Meadows,
Mirdif,
Muhaisanah Fourth,
Muhaisanah Second,
Muhaisanah Third,
Muhaisnah First,
Al Mushrif,
Nad Al Hammar,
Nadd Al Shiba Fourth,
Nadd Al Shiba Second,
Nadd Al Shiba Third,
Nad Shamma,
Naif,
Al Muteena First,
Al Muteena Second,
Al Nasr, Dubai,
port Saeed,
Arabian Ranches,
Ras Al Khor,
Ras Al Khor Industrial First,
Ras Al Khor Industrial Second,
Ras Al Khor Industrial Third,
Rigga Al Buteen,
Springs,
Meadows,
Trade Centre 1,
Trade Centre 2,
Umm Al Sheif,
Umm Hurair First,
Umm Hurair Second,
Umm Ramool,
Umm Suqeim First,
Umm Suqeim Second,
Umm Suqeim Third,
Wadi Alamardi,
Warsan First,
Warsan Second,
Za'abeel First,
Za'abeel Second,
Knowledge Village,
Dubai Media City,
Dubai Internet City,
The Greens,
Discovery Gardens,
Green Community,
Jebel Ali Gardens,
Aykon city,
Tcom city,
Downtown Dubai,
Elite Residence,
Dubai Sports City,
Business Bay,
Falcon City,
Jumeirah Village Triangle,
Sheikh Zaid Road,
Polo Homes,
Studio City,
The Garden Dubai,
Dubai Marina,
Mudon villa,
Flamingo Villa,
The Lakes,
Jumeirah Hights,
Jumeirah Islands,
Dubai production city,
Jumeirah Golf Estate,
Mudon,
The Sustainable city,
Layan,
Al Waha,
Dubai lifestyle city,